Transformation to residential block
The former Philips Business School in Eindhoven is a municipal monument that is being transformed into 442 apartments. The congress centre will be replaced by a restaurant and the canteen will be leased as commercial space. In the meantime, the workshop, added to the building in 1993, is already being used as a climbing hall.
Rich history
The Business School has a rich educational history. Since 1920 the Education and Community Development Department at Philips organised the company's training programmes and, to this end, in 1929 the first facility-sharing building on Frederiklaan was opened for all the courses. However, during the bombardment in World War II the main building was irreparably damaged. The reconstruction, designed by Dirk Roosenburg, was completed in 1949. The building was renovated in order to accommodate the technical lyceum in 1993. Thereafter the building was still used by the ROC and the Summa College.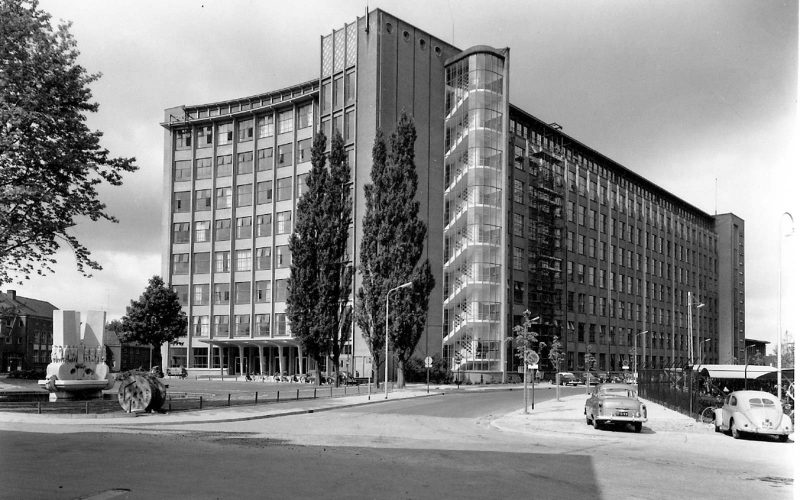 Reconstruction
The renovation aspires to reinstate the original design. Due to the smoke from Strijp S the building had become discoloured, after which the frames were repainted white. The original yellow brickwork will be cleaned and the façade fitted with new renovation frames based on the original façade proportions, incorporating the original Verona green colour. The main entrance on Essenstraat will be reconstructed, including the concrete canopy. The original colour scheme is also being restored inside the building. And finally all the authentic elements, among which fire doors, wall panels and glazed brickwork will either be restored or reconstructed.
Living monumental
Within the original building structure, more than thirty types of loft apartments are being built, varying from 45 m2 to 120 m2, with a penthouse of over 200 m2. All the apartments are complete with a new entresol with a bedroom, bathroom and possibly also a work space. In the wing on Berkenstraat sections of the existing concrete entresol levels will be removed to create atriums, connected to new spacious façade openings.
A large garden for the residents, with a terrace for the restaurant, will be created in the inner courtyard. The building also has a communal roof terrace and the parking area will be reconstructed based on the landscape design by Buro Lubbers.
Would you like to receive more information about the rent of an apartment. Please contact Holland2Stay.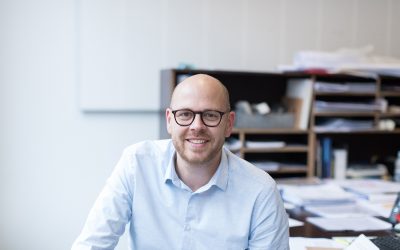 Want to know more about this project?
Bram van Ekeren
Architect