The park
The former office building of the Eindhoven local authority TD building was a closed colossus located in the beautiful Anne Frank park, favourably situated on the periphery of Eindhoven city centre.
The building was raised on legs, and the plinth was out of sync with the park-like surroundings. Consequently, the space underneath the building felt bleak and unwelcoming. The T-shaped office building needed to be transformed into an attractive residential complex that takes full advantage of the green environment surrounding it, and the view over the city.
A flowing contour with rings of balconies
Only the original building's concrete columns, floors, and lift cores have been retained. The original building skeleton has been redesigned and clad with a new façade while the concrete floors have been extended to create outdoor spaces. The residential complex comprises 157 luxurious studios and apartments, ranging from 45 m2 to 200 m2 in area. Each has large, sliding glass windows and a spacious balcony, with a two to three-and-a-half cantilever from the building – a real structural challenge. These continuous rings of new balconies give the building a flowing contour.
Public functions in the plinth
The park continues through to the façade where there is a seamless dovetail with the new plinth of the TD building. The commercial and public spaces provide vibrancy and social control, which are a positive for both the new residential building and the park.
Penthouses with roof gardens
All apartments have a generous free floor height of 3.1 m. Diagonal apartments enjoy a sea of light thanks to the vast area of glass. The larger apartments are located on the upper floors. The former installation space on the roof has been replaced by a new two-floor structure accommodating four penthouses, all of which have a spacious roof garden.
Yesterday and today in harmony
Iconic elements, such as the vertical cores in gravel concrete, have been retained. The old chamfered concrete bands in the entrance hall and around the car park are reflected in the new balconies. The colours of new elements match the original colour palette.
Paying attention to the past pays off
A close look at the original design of the building and the thinking behind it has helped to ensure the right balance between old and new. It has taken a lot of effort, but is of great value to the result and has ensured that a modern residential complex retains a link to the history of its location.
The height of the residential building, the spacious balconies and large sliding doors connect the apartments with the surrounding greenery and offer a panorama of the city centre.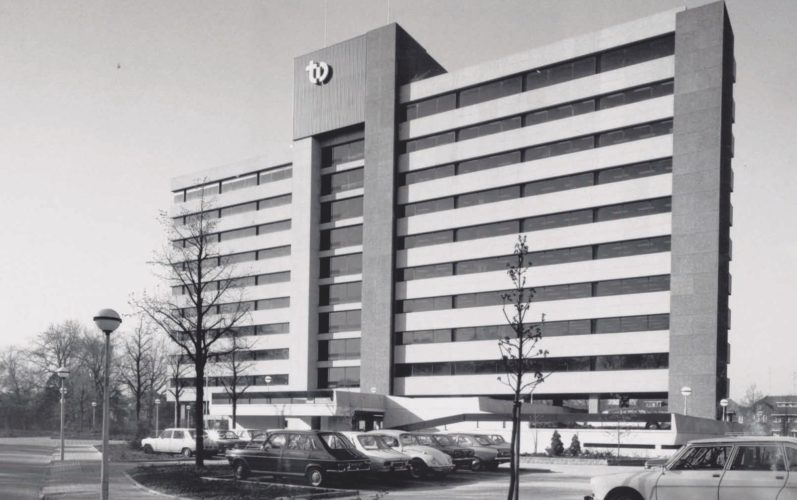 Project details

Client

Foolen & Reijs Vastgoed

Project partner(s)

Buro Lubbers

Photography

Bas Gijsselhart | BASEPHOTOGRAPHY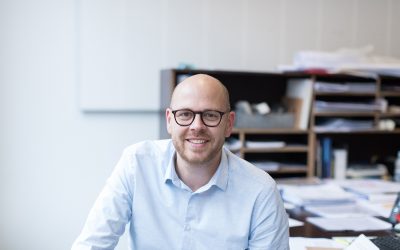 Want to know more about this project?
Bram van Ekeren
Architect