Diederendirrix is transforming the building in the municipality of Eindhoven. The team with project developer Foolen & Reijs Vastgoed won the market consultation at the beginning of 2016. The 15,000 m2 building, situated in the middle of the magnificent Anne Frankplantsoen park, will accommodate 157 residential units varying from 45 to 200 m2 and two commercial premises.
The building originally stood on pillars, but the space under the building was bleak and unwelcoming. In the new design the park continues through to the plinth, which is filled with public functions. Housing is planned round de patio garden at basement level and on the former parking deck.
All the apartments have a spacious storey height of 3.10 metres. Higher in the building the apartments become increasingly large with four penthouses as the pinnacle. We are replacing the utility installations on the roof with a flowing, new penthouse volume extending over two floors with large roof gardens. The roof gardens and the surrounding grounds are being designed by landscape architects Buro Lubbers.
Visually prominent elements will be retained: the vertical core in gravel concrete, the entrance motif to the city centre, and the chamfered concrete bands in the entrance hall, in the canopy and round the parking garage. We are replacing the façades with large sliding doors and closed sections in bronze-coloured, profiled aluminium. Continuous rings of balconies give the building a new, flowing contour. The balconies are very spacious: they extend out for two metres, and on the end walls by even three and a half metres. The shape of the balustrade is a reference to the original chamfered concrete bands.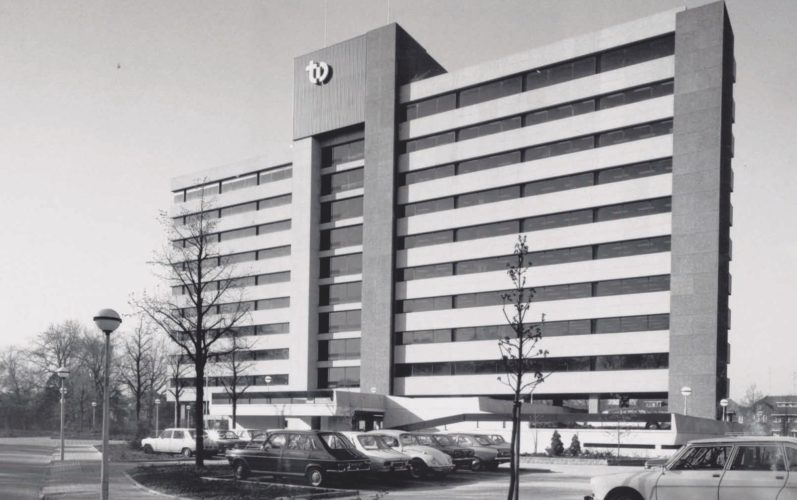 Project details

Client

Foolen & Reijs Vastgoed

Project partner(s)

Buro Lubbers

Photography

Base Fotografie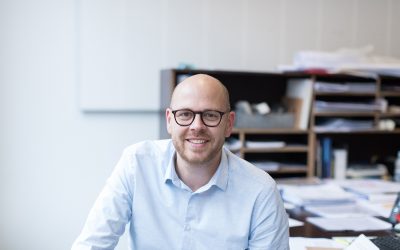 Want to know more about this project?
Bram van Ekeren
Architect