The former Philips Lighting head office now houses more than 600 lofts and apartments. The building's structure and the concrete staircases were preserved. For the façades we designed a special new solution of large, vertically sliding lower fronts in an eye-catching golden colour.
Small-scale housing in a spacious way
The building measures 43,000 square metres. The residents of the 616 apartments are mostly single starters and expats. A completely new layer with 49 penthouses and spacious terraces has been built on the roof, from which one can enjoy a magnificent view of the city.
The floor height of the lofts is a spacious 4 metres and the fully open façades allow plenty of natural light into the lofts, which measure between 38 to 69 square metres. Most of the lofts have an entresol, accessible via a specially designed small staircase which serves as a hatstand at the same time. The residents rent the lofts fully equipped furnished; all furniture including a fridge, oven and iron is included.
The building contains all that is necessary to make small-scale housing comfortable. The coffee bar on the ground floor eliminates the need for an espresso machine and a desk in the apartment. A small fridge is sufficient, because there is also a supermarket downstairs in the building. The residents can keep in good shape in the health club. And they do their laundry in a communal laundry area.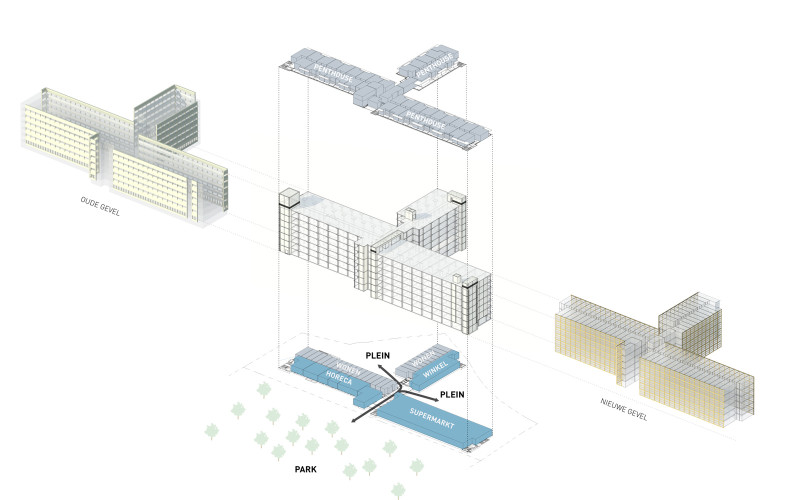 Horizontally sliding fronts
We opened the façades entirely to bring the maximum amount of natural light into the small houses. The lofts have glass fronts that are 3.3 metres wide and 4 metres high. This way, daylight can penetrate deep into the building.
In collaboration with Reynaers Aluminium we developed a front with an electrically operated sliding window specifically for this project. The idea is based on windows of cruise ships.  The middle of three horizontal parts can slide as a whole in front of the window that lies below. The loft is transformed into a large outdoor area at the push of a button. The fronts are accurately designed in slim profiles.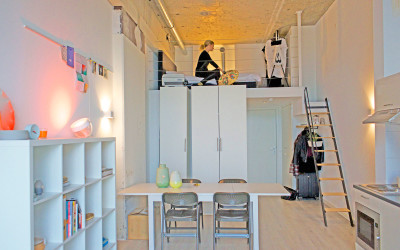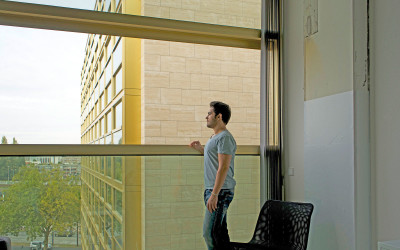 From concrete gravel to travertine
The cladding of the original building constructed in 1980 consisted of concrete gravel boards. Characteristic, but dark and closed. In the core of the building, where the three wings converge, this original façade cladding can still be found.
The heads of the wings are covered in travertine, a natural stone in a tone of colour matching the concrete gravel. The rest of the façades are designed in gold-coloured aluminium, framing large glass compartments.
From closed enclave to public city park
Straight through the building a public passage connects the Mathildelaan on the north side with the new Emmapark. We also took care of the design of  residential tower Onyx and Victoria Court.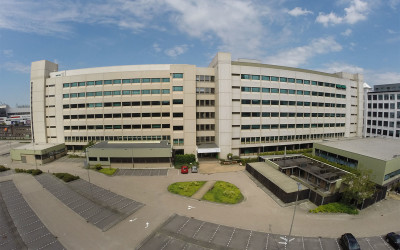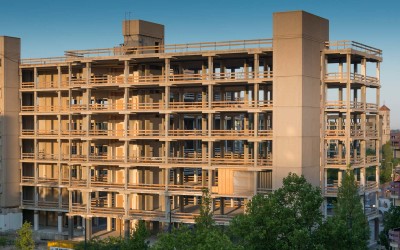 Project details

Client

Foolen & Reijs Vastgoed

Photography

Arthur Bagen

Hildegard Hick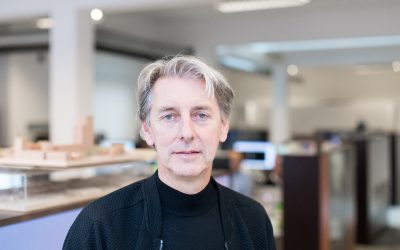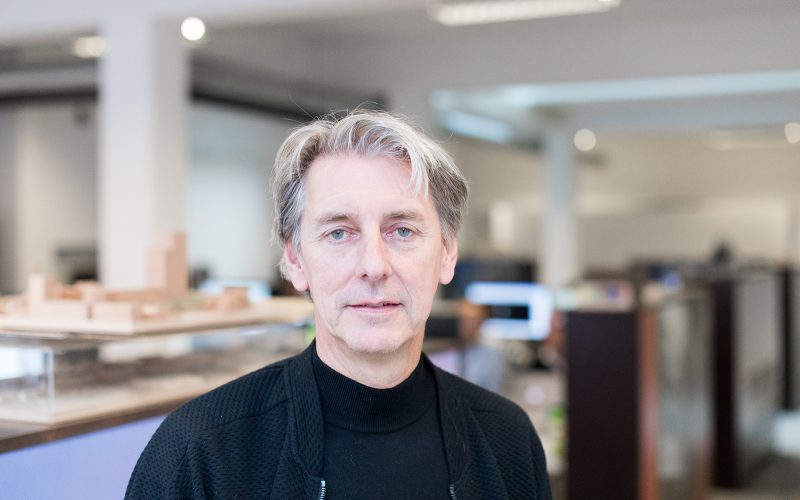 Want to know more about this project?
Paul Diederen
Architect / Partner