Urban ensemble
The new Victoria Court development forms part of the transformation of the Emmasingel quadrant in the city centre of Eindhoven. Diederendirrix is also involved here on other architectural projects, including Philips Lighting and the Onyx residential building.
The new buildings on Mathildelaan launch the second phase of the transformation of the Emmasingel quadrant – a former office location − into an attractive residential area. The Emmasingel quadrant is situated in the heart of the first Philips developments, with well-known buildings such as De Witte Dame and the Lichttoren (Lighthouse) forming an integral part. This new development creates an exceptional zone comprising superior urbanism while at the same time improving the connection between the centre and Strijp S.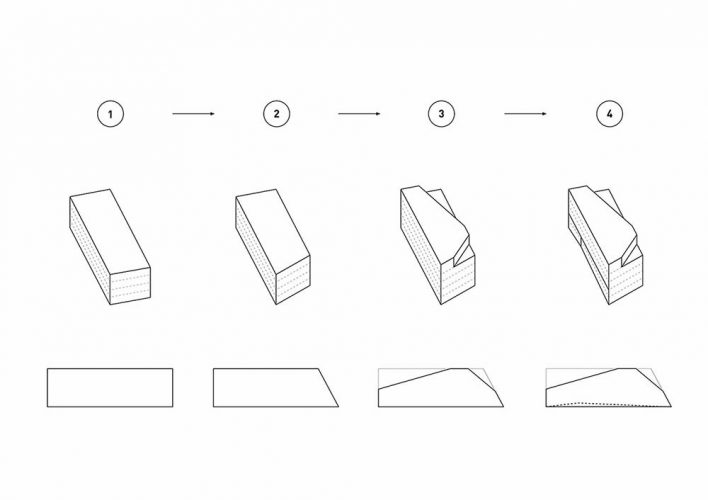 Integration in the context
The Victoria Court programme comprises 43 apartments with commercial space in the plinth. The building has five floors, is seventeen metres high and has a total of 2,761 m2 of floor space. With this volume Victoria Court aims to be in harmony with the scale of the adjacent Ventoseflat, a municipal monument that was restored in 2009. The Ventoseflat was an unusual property, originally a cigar factory, which J.M. van der Mey later converted into a residential building in the style of the Amsterdam School. Furthermore, the positioning and form of Victoria Court also stand in relation to the neighbouring Philips Lighting premises. The integration with the location is based on a number of design stages.
The apartments and commercial space are situated within a small rectangular volume and accessed via a central corridor. This rectangle lies parallel to Gagelstraat thus leaving as much space as possible for the residential square between Victoria Court and Philips Lighting.
The end elevation of the building is chamfered. As a result the end elevations of the various buildings (Onyx, Philips Lighting and Victoria Court) form a sort of comb structure along Mathildelaan. This chamfering of the head of the building also opens up the image of the Ventoseflat in the context of the street.
On the Gagelstraat side, the roof volume is chamfered in two directions. This intervention results in two west-facing roof terraces. It also creates a stepped height transition to the adjacent buildings.
And finally, the volume on the residential square side is slightly inset over the two lower levels. This intervention gives emphasis to the entrance and the two levels thus form a covered space.
Materials and details
The materialisation and detailing of Victoria Court also sought to harmonise with the Ventoseflat and Philips Lighting. The masonry blends in with the yellow stone of the Ventoseflat and the champagne colour of the natural stone used for Philips Lighting. The alternation of vertical and horizontal brickwork is a reference to the abundance of detailing of the Ventoseflat and the choice of anodised aluminium window casings match those of Philips Lighting.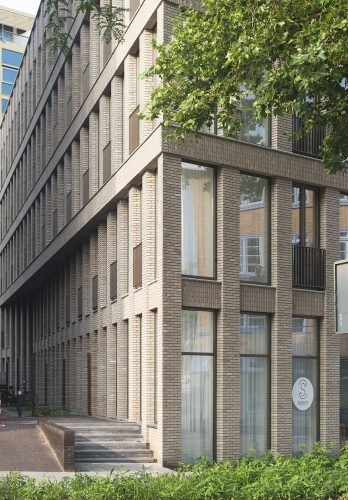 Project details

Client

Foolen & Reijs Vastgoed

Project partner(s)

West 8

Buro Lubbers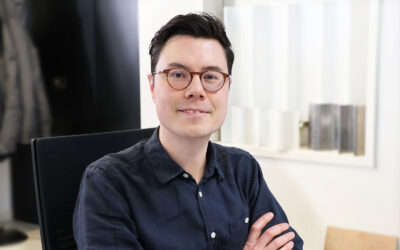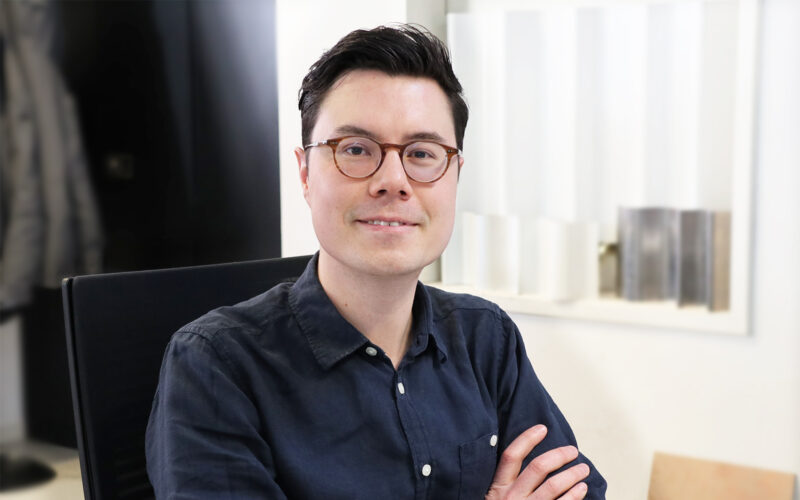 Want to know more about this project?
Christopher Ho
Architect