Our buildings rarely reveal everything at a glance. The façade is the boundary between the living environment inside and the outside world. In the lining of the spatial structure the essence of our architecture reveals itself. The façade is the ultimate cutting edge of our vision and trade, of our expression and technique.
Material and detail
Through the careful composition of open and closed parts, the choice of materials, the design of the details and technique, the façade controls the light and the air entering the building. At the same time, the façade is also a barrier to moisture, noise and heat. To combine the technical requirements with an appearance that suits the use and context of the building, we look for new custom-made solutions every time. To do so, we keep up with recent innovations and we develop new materials and applications together with manufacturers.
The façade as a story
The façades of our buildings always tell a different story. In case of transformations, the façade exposes the history. For new buildings, the façade seeks contact with its surroundings and adds another – sometimes surprising or controversial – story at the same time.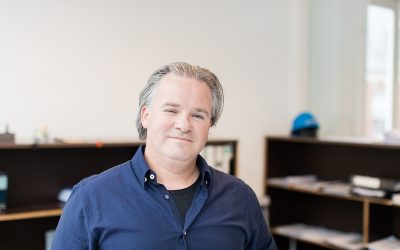 Want to know more about this expertise?
Tom Kuipers
Managing director bureauEAU/ Partner