Hotel Bloemendaal is a redevelopment in the context of the renewal of the boulevard Bloemendaal aan Zee. The hotel is situated at the Zeeweg, on the brink of the dune area, near the entrance to the beach, and is a striking landmark.
At the location of Hotel Bloemendaal was a vacant restaurant. Due to the dated architecture, the not inviting backside of the building and the cluttered urban design, the building needed to be replaced. The new building of the hotel had to fit in the building rules and conditions of the old hotel. The limited ground area and the limited height were major assumptions for the new building.
To emphasize the relation with the surrounding nature, an introvert architecture and materialization is chosen. The colours of the wooden window frames and the natural stone of the façade match the shades of the beach and the dune landscape. The aluminium roof mirrors the sky. Therefore it harmonizes the hotel with its surroundings.
The serrated shape of the roof refers to the past of the hotel. This shape reminds us of the old beach architecture or a row of beach cabins along the dune edge. At the same time, the building seems less voluminous because of the roof segmentation and the rhythm of the frames in the façade. This creates a subtle appearance, which fits in the beautiful dune landscape.
The head of the building, which is on the road to the beach, has an open character. Next to the entrance of the hotel is, on the ground floor, the hotel lobby for guests. The head on the other side of the building has a more closed design, because of the adjacent rescue brigade.
The design of the hotel serves experiencing nature. The building volume is parallel to the beach, and you have beautiful views through the high windows. At the front of the hotel all rooms have a panoramic view on the sea, and at the back of the hotel, the guests overlook the Kennemerduinen, the dune landscape. At the seaside the hotel also has a spacious terrace where the guests can relax and enjoy the sun and the fresh air.
You book a room here.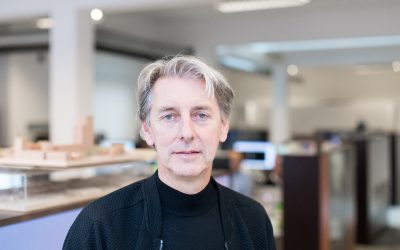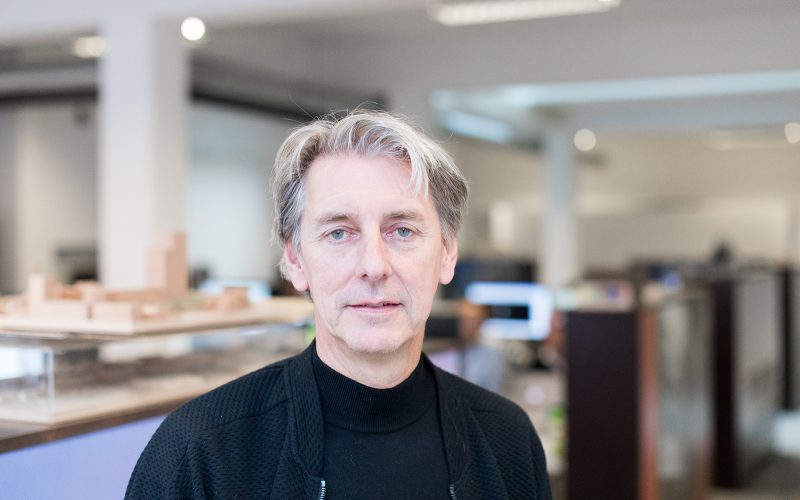 Want to know more about this project?
Paul Diederen
Architect / Partner