The location at the Bilderdijklaan adjacent at the Van Abbe Museum, is magnificent. Therefor it was a challenge to create a new building block next to the museum, also because the expedition of the museum is only accessible through the grounds of this development lot.
The existing museum complex and the new apartment block together, is a unity. Each building is stand alone, with its own building style and identity, but together they form a new ensemble. The residential building is connected with the Van Abbe Museum by the expedition area. At the same time, the apartment block establishes a relationship with the monumental villas on the Bilderdijklaan. The residential building aligns with the adjacent buildings. Therefor the museum ensemble is in line with the other buildings in the street. Also by scale and dimensions, the new building fits in the existing environment.
The residential building has 5 layers. The main volume of 4 layers contains the apartments. On the short sides of the main volume are the outside spaces. On the roof, a penthouse is recessed from the mail volume and has divergent materials and details. On the first floor there are 3 luxury apartments. On the second and third floor are 2 apartments and on the top floor is the large penthouse. The apartments vary from 110m2 to 270m2. On the ground floor are the entrance hall, the parking garage and other facilities. The entrance to the expedition of the Van Abbe Museum has been integrated in the design of the building. The expedition seems a unity with the apartment block, but in reality, the volumes are separated in engineering.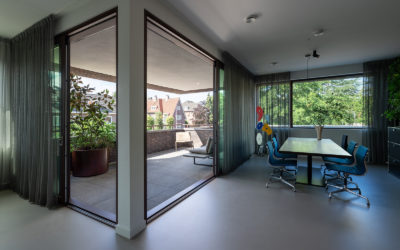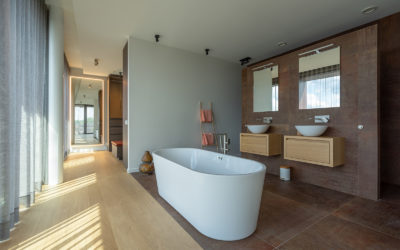 The main volume consists of dark bricks and has a subtle materialization and detailing in the brickwork soldier-course and the pigmented concrete strips. The nude size of the window apertures of the apartments is very deep. The effect in the streetscape is an introvert appearance, but seen from the front, the building is very transparent. The aluminum awning of the penthouse is made of slats, which gives the penthouse both transparency and privacy. The fine-meshed awning distinguishes itself from the dark brickwork. The façade has a certain amount of abstraction and is in keeping with the new building of the Van Abbe Museum.
Project details

Client

Meduon Participaties BV

Photography

Mitchell van Eijk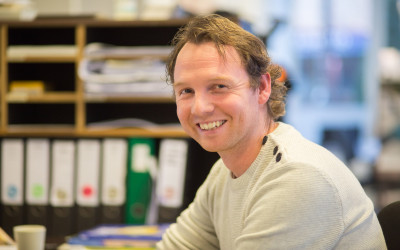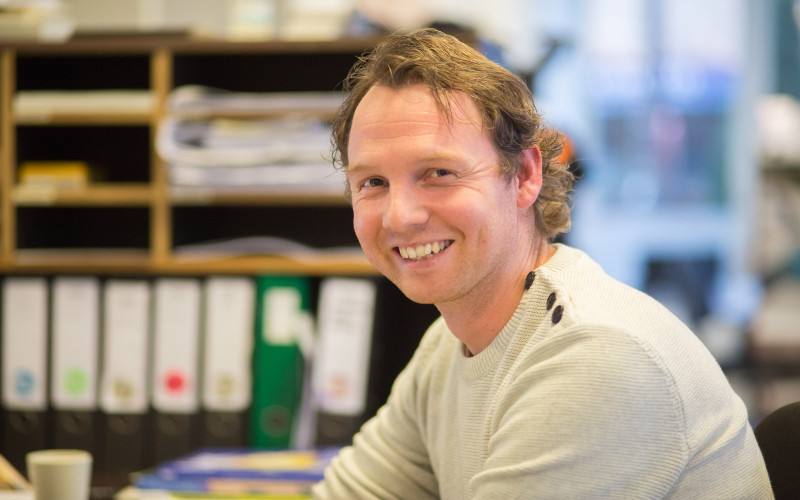 Want to know more about this project?
Pieter de Ruijter
Architect