The Steenweg is one of the oldest (stone-paved) streets in the historical city centre of Utrecht. This property was one of the few ones on the Steenweg not considered to be a monument and could be demolished, partly due to it being in bad repair and to its, for a shop, very low floor height. As a condition for the demolition, a 'new monument' had to be built in its place.
The building is situated on archaeologically valuable ground, namely mediaeval cellar walls. Construction took place on top of these walls, in order to retain them and to avoid moving the ground. Because of this as well as the short construction period and the difficulties accessing the city, the building has a light supporting structure. The uneven divide in the front façade refers to the two buildings that originally stood there, conform the parceling of the façades on the Steenweg. The abstract design of the building is reflected in the shop's many natural stone window frames. By placing the side wall's corner window one floor higher, it 'looks' at the street with a slanted angle. The façades are rich in shades of colour and texture. Long, thin handmade bricks were used.
Project details

Project partner(s)

Dreessen Willemse Architecten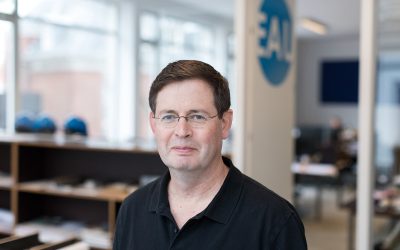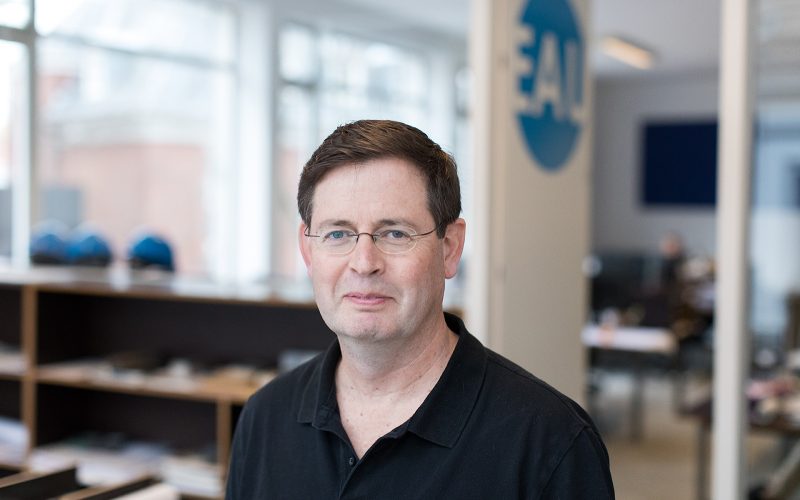 Want to know more about this project?
Marco de Groot
Head of Technical Design Team (bureauEAU)