The Nedisco factory is one of the most prominent buildings in Venlo. The conversion and restoration of this national monument forms the crux of the Maaswaard Plan, the urban redevelopment to the south of the inner city. The complex, built from concrete, steel and glass, is an exceptional example of industrial architecture, wich can be accredited to The International Style with the foundational theory of air, space, and light. Originally the factory was a complex for the production of Carl Zeiss periscopes, field glasses and distance meters.
The five building elements were designed by Hans Schlag and built in the period 1920-30 and include what is known as the periscope tower and transparent machine hall. The Nederlandse Instrumenten Compagnie factory is being restored, renovated and converted into apartments, office space and radio and television studios. In 2009 diederendirrix produced a restoration plan that formed the basis for national and provincial subsidy acquisition. The actual building started in 2012 after the demolition of ground level outbuildings around the complex and repair of the shell.
Nedinsco now is a multifunctional building with 27 appartments for social rent, office space and television studios of Omroep Venlo and Limburg 1. At top of the periscope tower a bar and restaurant are located.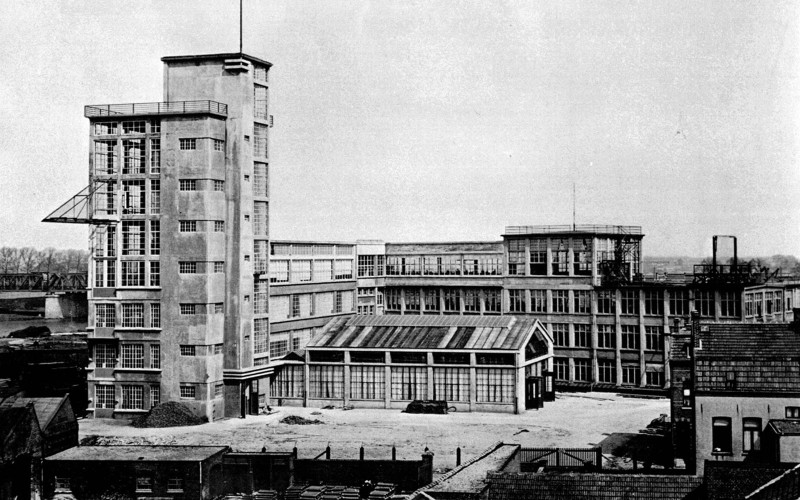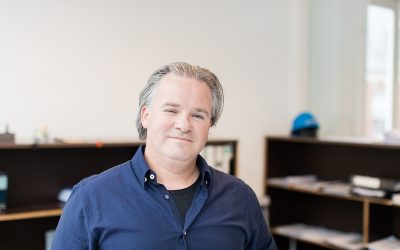 Want to know more about this project?
Tom Kuipers
Managing director bureauEAU/ Partner