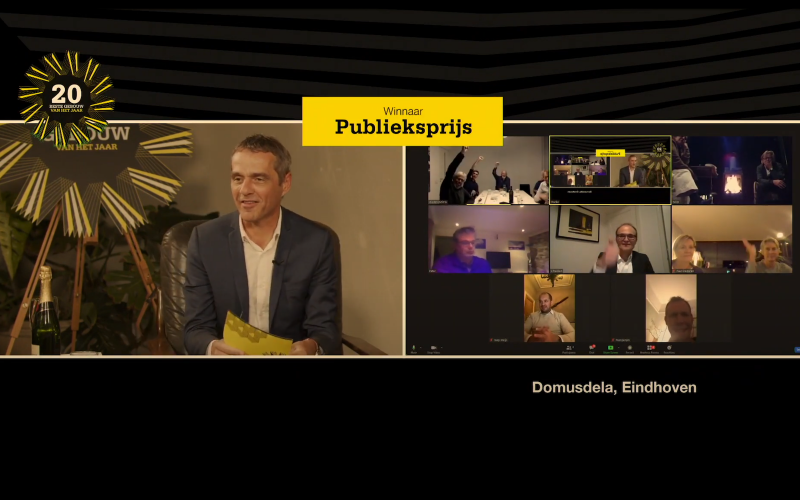 DomusDela wins Public Award BNA Best Building of the Year 2020
27 October 2020
The Dutch Architecture Award of BNA, the association of Dutch Architects, for 'the building with has the most added value for clients and society' has been awarded on the 22th of October by way of a festive livestream.
The project DomusDela in Eindhoven was one of the 10 nominated projects, divided over 4 categories. In the category Liveability & Social Cohesion, Mei architects and planners won the prize for the beautiful housing project Fenix 1.
The House of ceremony DomusDela, commissioned by cooperation Dela, however, gained the most votes from the public. Bert Dirrix and Arie van Rangelrooij (architecten EN|EN) together received the Public award from jury chairman Neelie Kroes.
The jury: "We were surprised by the architectonic approach of the building and the innovative program. A functionality which is usually positioned on the outskirts of the town, is placed in the center of the city, combined with social functions and spaces to celebrate. The whole building shows the amount of attention and love the client, the municipality and the designers have given to realize this transformation".
The winner of the 15th edition of BNA Best Building of the Year is Forum Groningen, designed by NL Architects, commissioned by Groningen minicipality.