Eric Smeets has been working at Mertens commercial and industrial builders for 32 years now and he is not the only one. The company is known for long-term employment and, as such, is both a construction partner and an expert colleague in the process. The application of the leaRn working method from the car industry increases involvement, quality, and job satisfaction. Because liking your job and the people you work with is paramount at Mertens.  A quality that they recognise at diederendirrix.
Critical and committed
This does not mean that the company imposes no standards. On the contrary. They are critical and, in principle, only undertake six utility projects per year. The leaRn working method (editor: a management philosophy aimed at achieving the maximum value for the client with the least possible wastage) ensures shorter lead times, a strong sense of responsibility and more enjoyment: from carpenter to project manager. "The people on the shop floor are our greatest asset. We invest in them."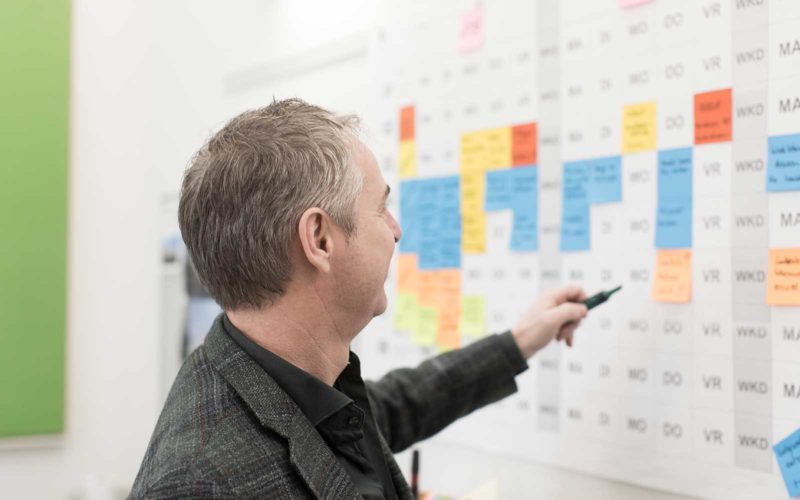 Obsessed specialists
It may seem obvious but collaboration is crucial. Staff and clients share a specific blood group, explains Smeets. "We're obsessed specialists. All preoccupied with achieving a level that everyone can be proud of." He never works with clients if it doesn't click. The 'no nonsense guarantee' is self explanatory. "I sometimes compare our company with a good chef. When a head chef starts talking you become enthusiastic as you're drawn into the process. This kind of cooperation leads to a better product." Smeets points out that this also applies to the Hoogwegt project. "Our collaboration with Rob Meurders and Tom Kuipers is really effective. I hope that they're also pleased with us in their search for quality."
"Eric Smeets stimulates, motivates and facilitates Mertens Bouwbedrijf"
Going with your strengths
The search for that ultimate section of the façade for Hoogwegt, located on a prominent location behind Arnhem station, for example. "We visited the brick manufacturer together in order to ensure the optimum outcome. We devised the mock-ups together and calculated in advance how wide the joint should be. We even had lengthy discussions with the stone mortar supplier." Anything to raise the project to a higher level. "It's a shame that diederendirrix does so much house construction." Perhaps Mertens can do that too? Smeets laughs: "Oh no, that's not where our strengths lie. You don't ask MacDonald's to prepare a three-star meal." So 'head chef' Smeets confines himself to high-grade, non-residential construction.