The Nationaal Archief (national archive) in The Hague is the curator of valuable documentation relating to our society and history. The data bank comprises 137 kilometres of paper archives, 15 million photographs, 300,000 cards and 800 terabytes of digital files. Public access to this information is an important task for the Nationaal Archief. In order to fulfil this function optimally, the building has been renovated and the entrance and the foyer extended. diederendirrix was responsible for the architectural design and Van Eijk & Van der Lubbe designed the interior.
Multifunctional Building
The archive, the public information service and the office facilities each have their own allotted space in the building. The reception area accommodates an interactive display, an information desk, a museum shop, catering facilities and a cloakroom. The work and meeting areas are located in the foyers on the first floor. In the design these functions are closely intertwined in order to stimulate social contact and the exchange of knowledge. The existing height difference between the forecourt and the splendid inner-courtyard garden (designed by Mien Ruys) is resolved by introducing a wooden stairway landscape incorporating several seating areas where visitors can work, read, consult, study and meet. Large doors give access to a new outdoor terrace on the forecourt.
Inviting Building
Access to the archive is improved by moving the façade on the ground floor forwards, thereby increasing the building's contact with the square to the front. The entrance is more perceptible and more transparent, thereby inviting visitors to step inside. An integrated LED display in the façade gives maximum exposure, enabling the Nationaal Archief to showcase its activities.
National Identity
The national character of the archive is thematised in the interior design. The shop sells products that reflect the function of the Nationaal Archief. The catering area is tiled with the traditional, white Makkummer witje tiles and has items of furniture by renowned Dutch designers. Inspired by old nautical charts, a network of lines and connections has been incorporated in the floor. And finally, historical materials, among which Dutch oak and sheep's-wool felt from the Groene Hart (Green Heart) of the country − one of the most unique areas in the Netherlands – have been used in the interior.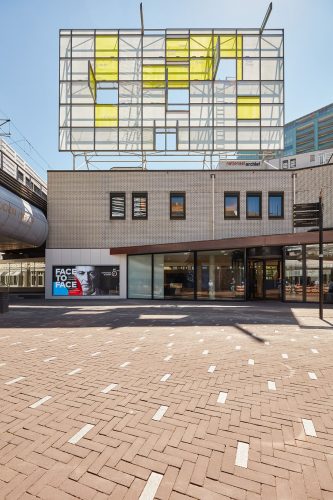 Project details

Project partner(s)

Van Eijk & Van der Lubbe

Photography

Jeroen van der Wielen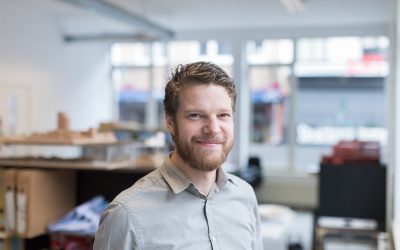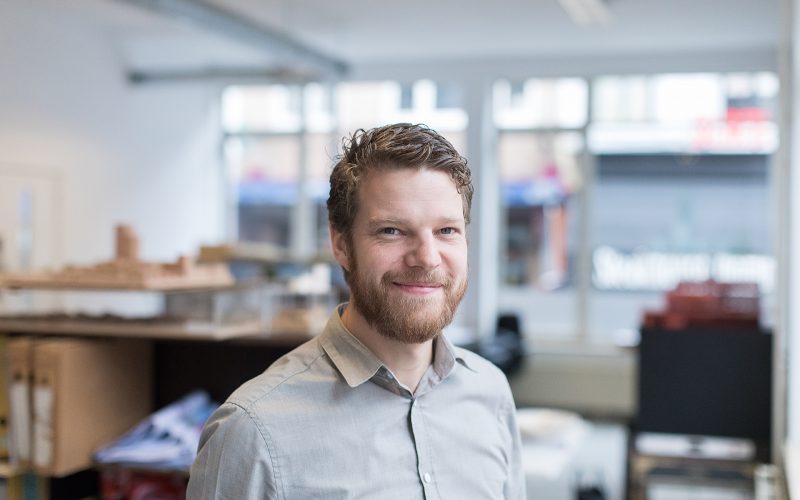 Want to know more about this project?
Niels Ponjee
Architect