The Brightlands Smart Services Campus is a breeding ground for education, research and entrepreneurship. The initiative of pension provider APG, the Maastricht University and the Province of Limburg is located in the existing ABP office building in Heerlen. Diederendirrix renovated this characteristic office building and created a central spot in the building, which stimulates teamwork and meetings.
The building measuring 21,000 square meters accommodates start-ups, companies and a scientific institute.  The first and second floor have been refitted. We made a central Forum that connects the two floors by breaking through a large part of the in-between flooring. Apart from the multifunctional forum hall, here we designed – amongst other things – education and teacher rooms, meeting rooms, small units for start-ups, a meeting place with an espresso bar and a restaurant. All the building's users gather here. We worked together with the designers of Van Eijk & Van der Lubbe for the interior.
"By adding a contrary movement – the slanting lines in our design – in the linear building, we create dynamism. This way, we connect the spaces and also the people in the building."

Niels Van Eijk
We only made two changes to the exterior façade with its characteristic supporting concrete columns. At the restaurant we opened a part of the façade for a walled-in terrace facing south. On the east façade we made a new, inviting entrance. The new part of the façade and the awning at the entrance are made up of a special steel construction. The design and details carefully fit in with the existing building. In collaboration with the garden and landscape designers of Donkergroen we designed the lay-out of the park at the entrance.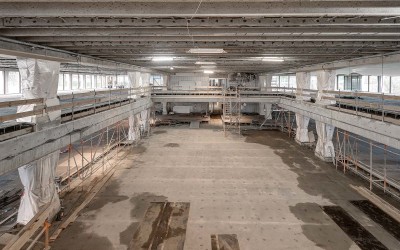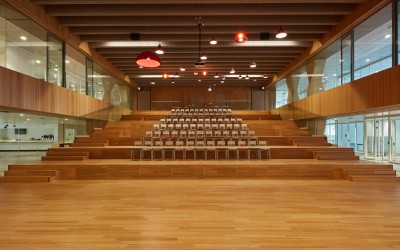 Project details

Client

Bremen Bouwadviseurs

Project partner(s)

Van Eijk & Van der Lubbe

Donkergroen

Photography

Jeroen van der Wielen

Arthur Bagen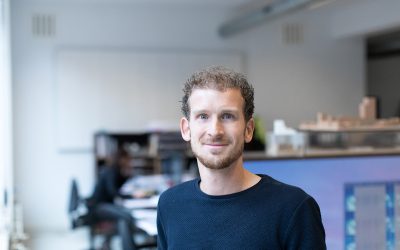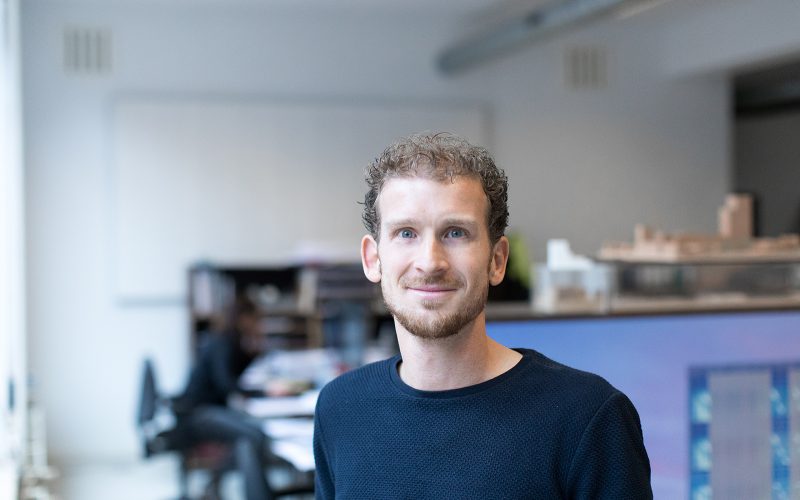 Want to know more about this project?
Thijs Kieboom
Architect / Urban designer