The characteristic office building the Green Tower, built in 1974, is converted into a hotel and residences. The tower is located in a busy area between the station and the centre of Eindhoven.
The Green Tower accommodates a luxurious branch of NH Hotels. The guests of the 132 rooms also have five congress rooms, a restaurant on the thirteenth and a bar on the top, fourteenth floor at their disposal. It is the fourth Dutch four-star Collection hotel in the expensive segment.
Short-stay apartments are built on the first through third floor, while on the ninth through twelfth floor apartments for long-term stay are located. On the floors in between, the hotel completes the range of accommodation. The second floor is made into working spaces and meeting rooms. The restaurants on the ground floor are renovated, while on the thirteenth and fourteenth floor there are a penthouse and restaurant with a panoramic city view.
The elegant concrete façade edgings are kept, but the green panels in between have disappeard. Instead, green tinted glass extending over the entire height of each floor is used. The new glass façade gives the building a lighter and more accessible feel.
The building and the public space surrounding it are more in keeping with each other because of adjustments on the ground floor. The concrete columns remain in sight at the main entrance. Opposite the station, a video screen is integrated into the façade.
Project details

Photography

BASE PHOTOGRAPHY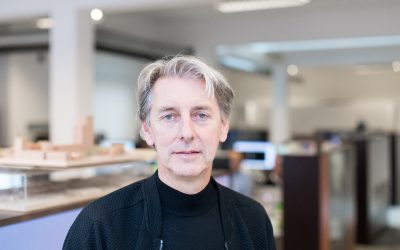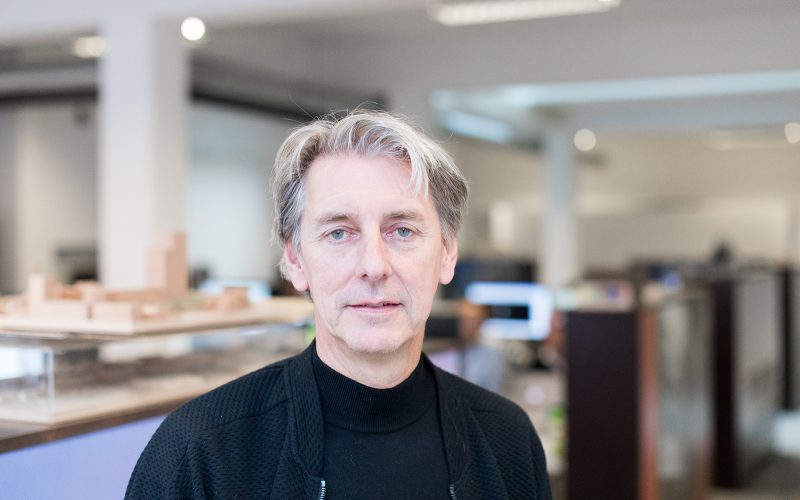 Want to know more about this project?
Paul Diederen
Architect / Partner