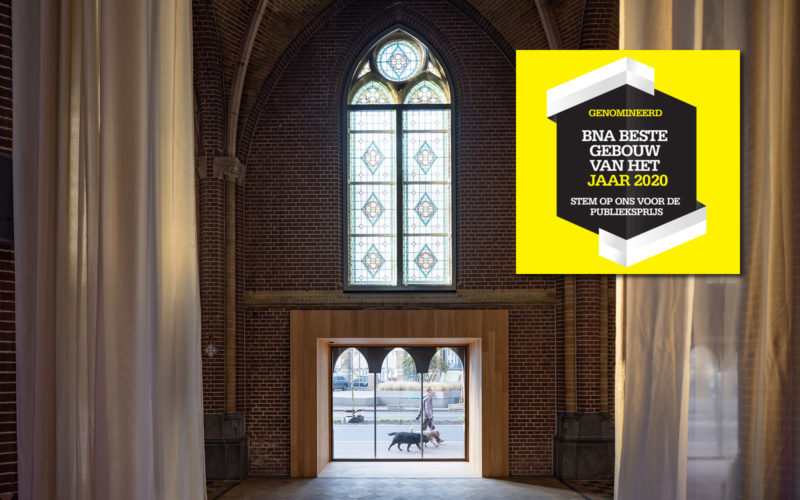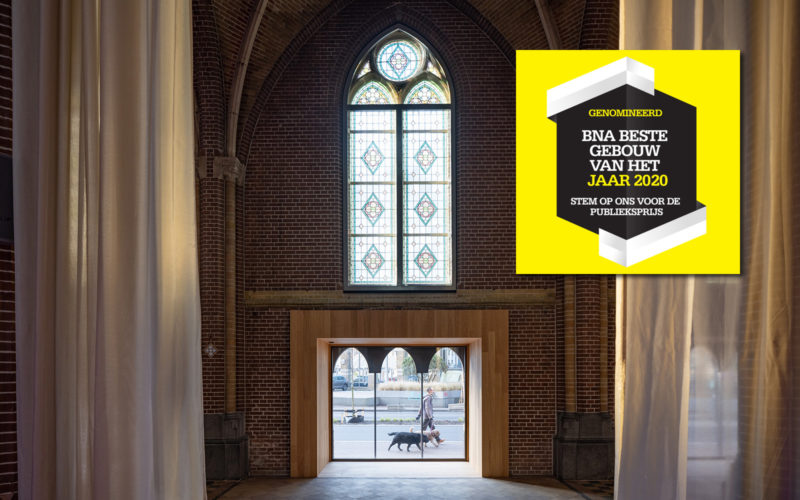 DomusDela is nominated for the BNA Best Building of the Year
15 October 2020
An important Dutch Architecture award is the yearly BNA Best Building of the Year award. This award is distributed by the BNA. Not only the architectonical quality, but also the utility value, the perception value and the value added to the community is taken into account. Therefore it is an honor that DomusDela is nominated, out of 103 participants, for this award.
The jury of six, this year led by Neelie Kroes, nominates the buildings which are eligible for the BNA Best Building of the Year. Besides the choice of the national winner by the expert jury, there also is a public award.
On the 22th of October, the winner will be announced in a livestream.