This former office building on Nijenoord 2 – 4 in Utrecht has been drastically transformed. The building dates from the 1960s and was the office of Jeugdzorg [Bureau for Youth Care]. In the existing situation, the building – built in several phases – looked extremely incoherent and messy. The new façade has a grid of regular brick bond filled with light-coloured bricks and gold aluminium sliding doors. This gives the building a fresh look which matches its new residential function. Subtle details such as brick soldier courses above and below the façade openings and a reveal of alternating depth contribute to the building's sophisticated look.
Mix of apartments
The building houses a mix of studios and one bedroom flats, in total 115 dwellings. The ground floor is positioned more than 1 metre above ground level, as a result of which the basement is partly used as a living space for the apartments on the ground floor.
Making existing building sustainable
Making the existing building sustainable was an important theme of this transformation. The dwellings are fitted with a sustainable heating system in which the underfloor heating is controlled by means of an air source heat pump with electric post heating.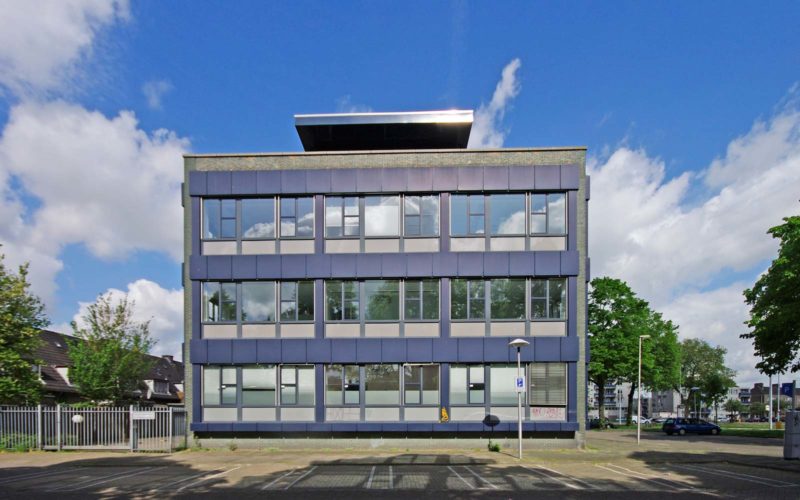 Project details

Photography

Bas Gijselhart | BASEPHOTOGRAPHY