Commissioned by Leyten Vastgoedontwikkeling we have produced a design for the HoekHuys in Delft, a building with a highly diverse programme, including a hotel, offices, catering, retail and housing. The building's unique location called for high-quality, robust and sustainable architecture. The building has a stately and generous appearance, but also a new, fresh aura.
The HoekHuys explores ways of integrating with its surroundings through the structure of the basement, middle section and the crown. This allows the HoekHuys to blend in with the Delft cityscape. The lower construction on the park side forms the starting point. Its height rises in several stages, forming an accent on the corner: an architectural landmark from the square and from the park. With the elevation accent on the opposite side, the building also forms a gateway to the park.
The basement is designed with the perception from the street in mind. Hotel, offices, catering, retail, penthouse: the entrances to all functions are in the transparent plinth spanning two storeys. As a passer-by, you therefore experience constant movement. The building is in use every moment of the day. During the daytime – the stores and offices, and in the evenings − the hotel and the penthouse, which resembles an illuminated crown in the darkness. And in this way the HoekHuys is a dynamic beacon in the city.
Project details

Client

Leyten Vastgoedontwikkeling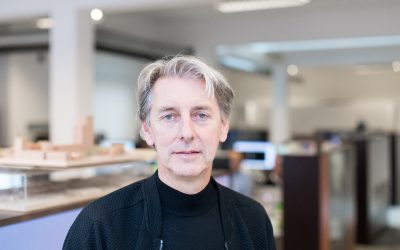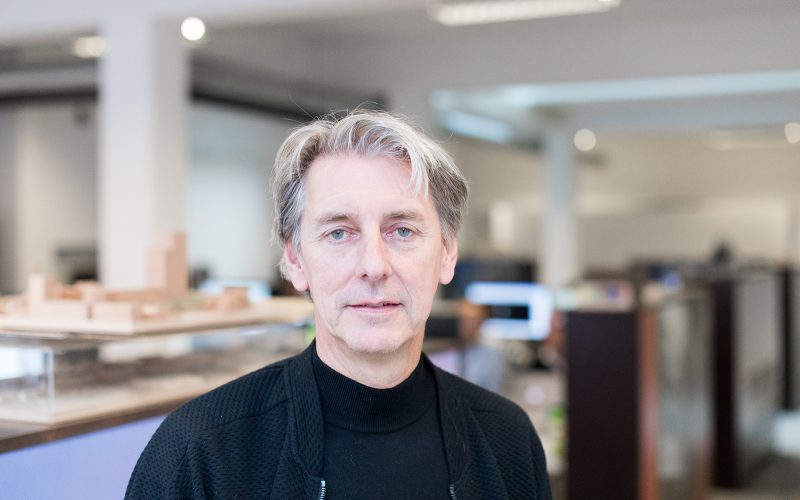 Want to know more about this project?
Paul Diederen
Architect / Partner